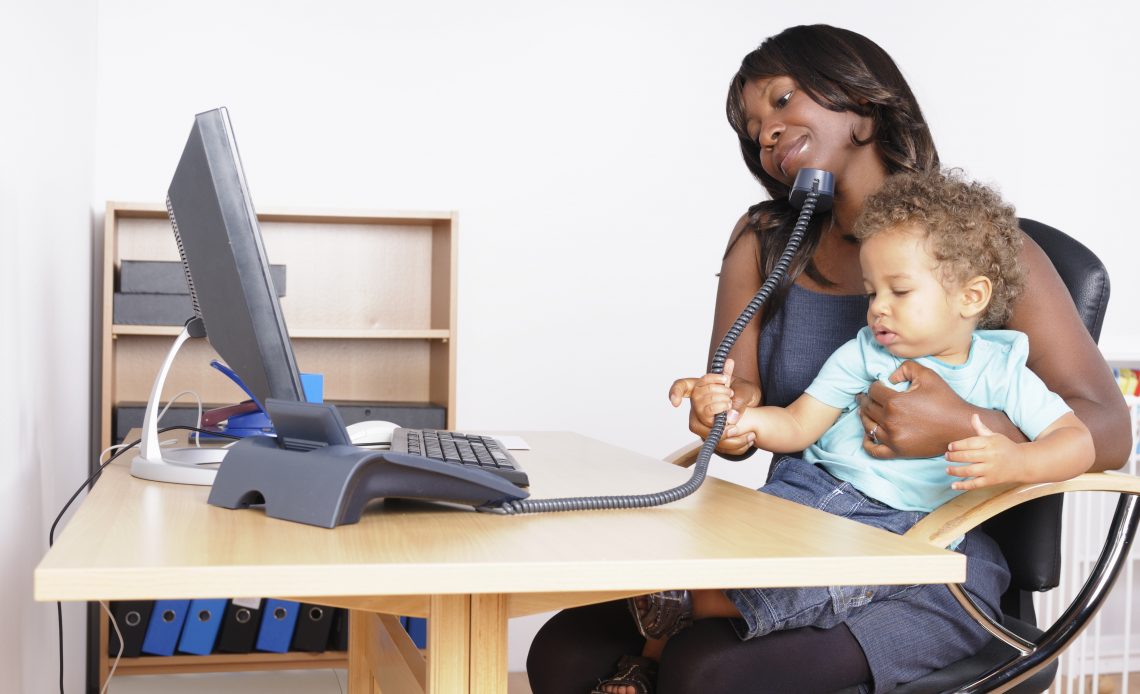 By Blake Peterson
School closures due to COVID-related measures have absolutely disrupted households with working parents. Families with kids who can't effectively administer remote learning independently have taken on a potentially unmanageable burden. Assisting children with remote learning on top of a full-time job does not offer a clear path to achievable balance, putting parents in a position to make painful compromises. Do I sacrifice my kids' education or sacrifice my work product? Due to men statistically out-earning women and women traditionally taking a more hands-on role with primary education, it will disproportionately (and unfortunately) be women's careers that will decelerate to accommodate family needs while men's careers forge on. The headlines have indicated that this is already happening at alarming rates.
Although the overall commercial real estate sector still has a long way to go on diversity, we have seen some recent and consistent progress in women earning leadership roles in many major organizations. Not too long ago, the only females in real estate at the top of the org chart were in non-producing functions like Human Resources. We've recently seen a refreshing uptick in the number of women in top leadership roles across service lines – particularly in Asset Services. I celebrate this progress, but we have to make a collective decision not to let COVID-19 impact this positive momentum.
The underlying issues here are not due to the pandemic; COVID-19 has just publicly exposed working mothers' classic tug-of-war between work and home, introducing a formidable pull toward home that was not built into anyone's career path. Smart leaders understand that helping our labor force navigate these waters is critical to the short- and long-term success of an organization. As such, unprecedented times call for unprecedented employee flexibility and unprecedented resource availability.
As a leader, it is my job to ensure team members are delivering consistent quality service to our clients. If that means referring childcare options, shifting work hours, providing home IT equipment or hiring additional support staff, we will make certain that standards aren't compromised, and all commitments are met. Leaders must talk to their employees, know their situations and obstacles, and determine the best way to help – this may mean considering accommodations that have never been provided before.
In addition to the employer's role, partners, coworkers and friends of working mothers also play a part in this. Support your local working mother; she has likely never been spread so thin and a small amount of encouragement and help goes a long way. If you don't know how to help her, simply ask her.
High achievers naturally seek success and inherently pursue maximizing potential in all areas of their life. They don't accept the mutually exclusive concept that one can be either an excellent parent or an excellent professional. With the right support and creativity in and out of the workplace, we can avoid forcing women to choose due to COVID-19.
Let her be lovely and kind and maternal, and let her also be outwardly intelligent and skilled at her professional trade where she finds fulfillment and satisfaction and confidence by adding value to a call beyond the household. If she wants it all, let her go for it and help her through these temporary, unique challenges. She's worth it, and I guarantee she'd do the same for you.
As Senior Vice President – Asset Services, Blake Peterson oversees property management, construction and engineering of Transwestern's Northern California and Seattle assets. She has nearly 20 years of experience in property management, specifically in operations, construction and acquisition strategy.