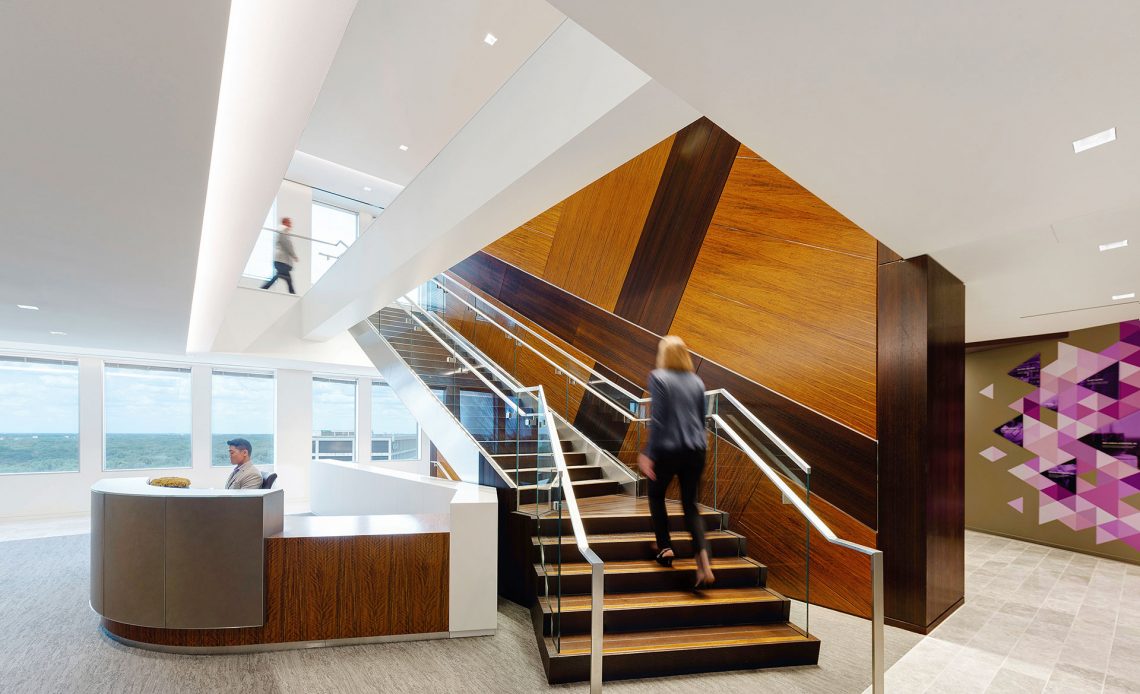 By David Graff
---
While construction cost increases have slowed in 2023, labor, financing and supply chain issues persist. Development and construction projects of all shapes and sizes, from corporate interiors to life sciences campuses, continue experiencing time-consuming bottlenecks. When deals take longer to kick off, precious time is siphoned from the development and construction phase, straining timelines and budgets to the point where many projects stall or fall apart.
Embracing design-build as a flexible delivery strategy that can better address critical success factors, including cost, risk, procurement and speed-to-market, is a smart way to navigate these challenges and meet exacting client requirements.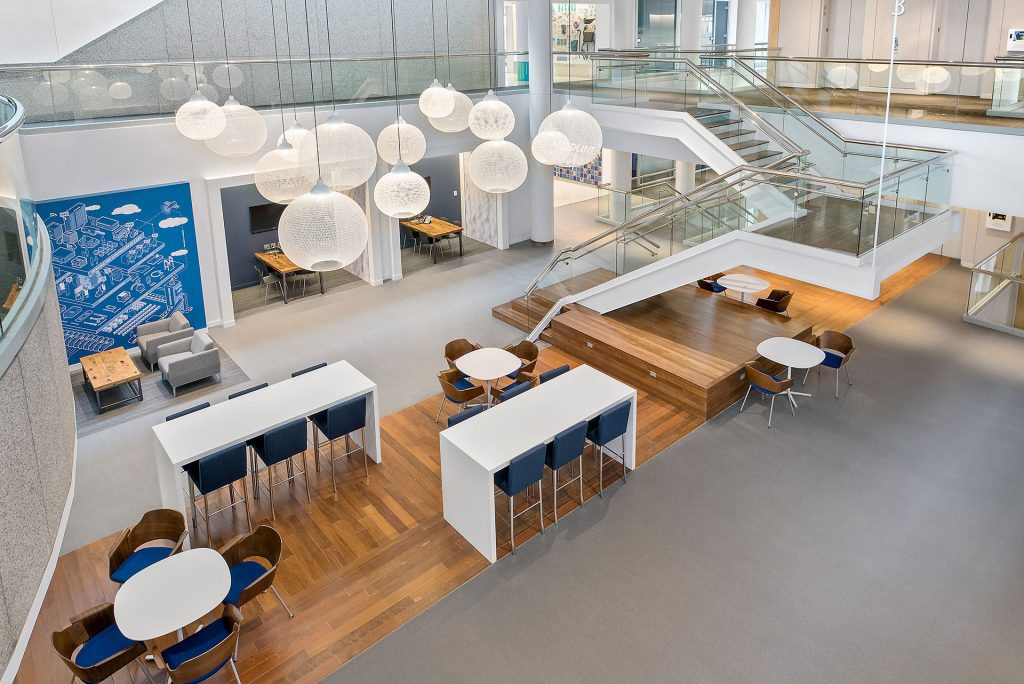 An integrated approach
The traditional design-bid-build approach requires two contracts – one for design and one for construction – with the project owner or a project manager overseeing each entity. Design and construction work separately in a sequential process where the designer is hired first to draw the plans. Once approved, the designer's work is done, and the owner solicits bids for the construction phase.
Because design and construction operate in silos under this model, extensive owner involvement is necessary. The owner may have more direct control over design and project decisions but must manage multiple contracts and coordinate between parties to keep a project moving forward.
Design-build integrates design and construction to reach milestones in overlapping phases.
Design-build simplifies this administrative burden as the owner deals with a single entity responsible for all aspects of the project, from conceptual design through pricing, permitting and construction. This leads to straightforward decision-making and lessens the owner's involvement in day-to-day project management.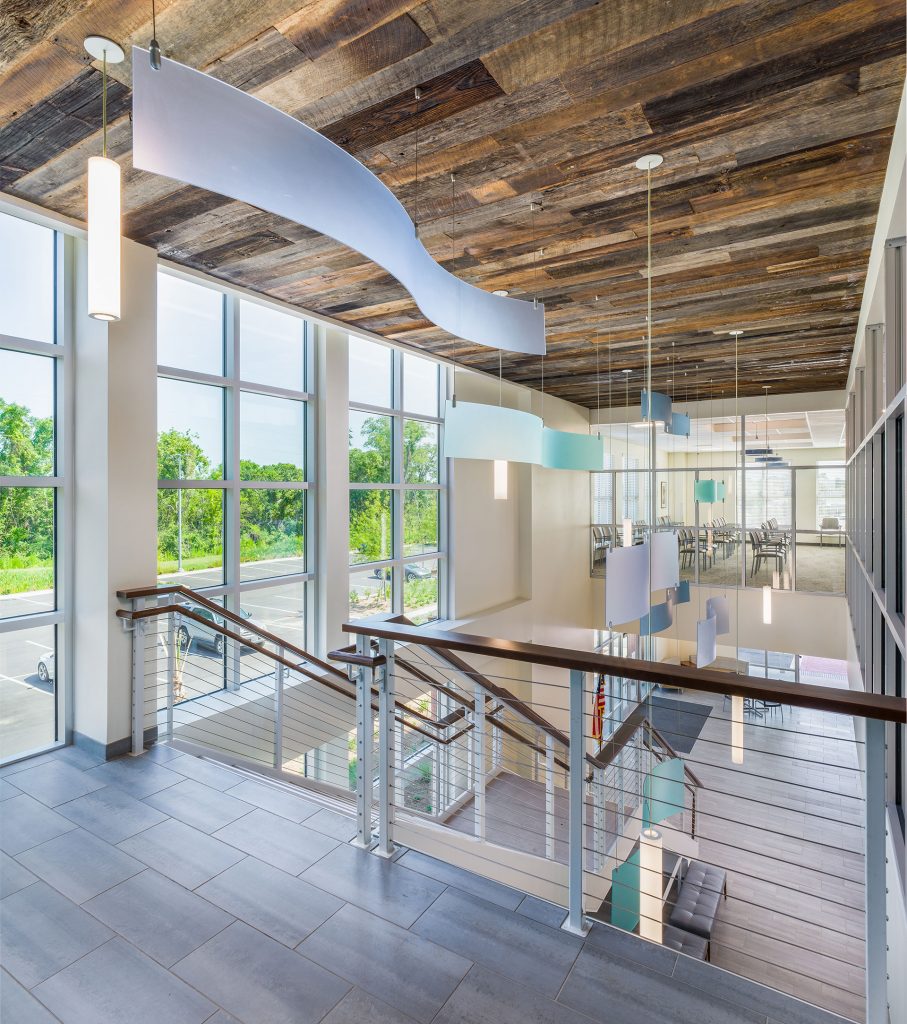 Furthermore, design-build integrates design and construction to reach milestones in overlapping phases with a unified team that remains intact throughout a project's lifespan. This approach facilitates stronger communication and coordination between architects, engineers, contractors and other stakeholders. The control design-builders have over a project demands the highest knowledge, experience and leadership. Project success hinges on the design-builder's ability to cultivate deep trust with the owner and assemble high-performing teams. The delivery team is formed before work begins, creating a culture of transparency and collaboration to keep everyone informed and pulling in the same direction toward a shared goal. When everyone works together, the design-builder can minimize disputes, mitigate risk and maximize performance.
Measurable savings
One primary advantage to design-build is lower overall costs.
The lowest bid almost always wins in the design-bid-build model; however, cost is only one component of success. In design-build, the qualifications of design and construction professionals, experience on similar projects, and technical approach are measured with as much importance as price.
Construction's early involvement typically yields more accurate cost estimates.
In design-bid-build's linear process, accurate construction costs aren't known until the project is bid and the market determines the actual cost. Often, design and engineering are more expensive than anticipated. When pricing misses the mark, the team must redesign and reprice, losing valuable time a client's business plan likely doesn't have.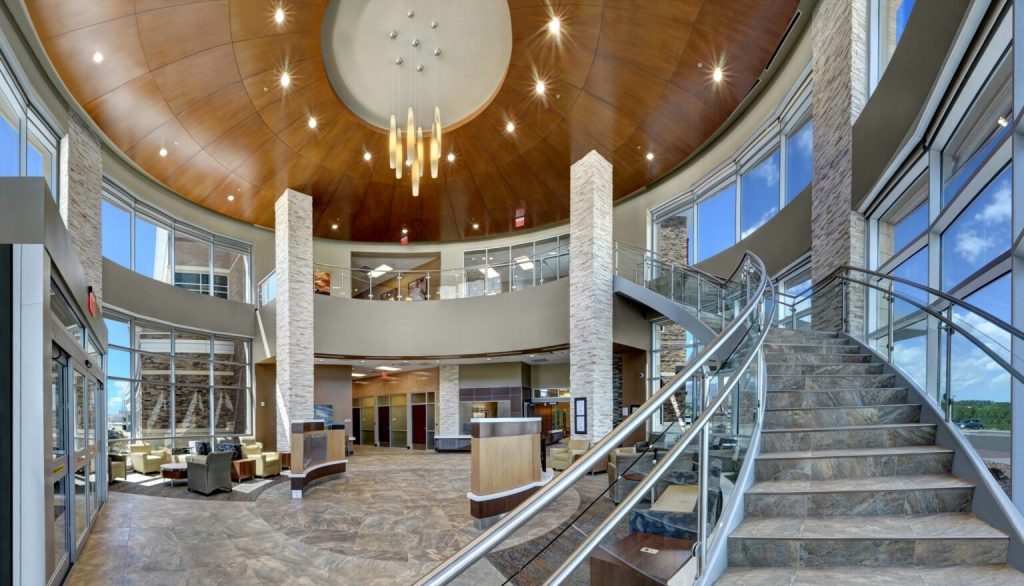 As the market tightens, contractors are once again actively competing to win work. Creating a competitive bidding environment with a tight group of prequalified design-build firms can be the most effective strategy for achieving the best price and value. Construction's early involvement typically yields more accurate cost estimates. And this competition pushes the bidders to deliver more creative approaches. Transwestern recently saved $260,000 in contractor fees, general conditions and insurance on a $15 million project through competitive bidding. The integrated nature of design-build also allows for a higher level of quality control. Accessing the full spectrum of expertise from architects, engineers and contractors throughout the project promotes collective understanding, stricter discipline and more creativity. Collective insights can lead to design enhancements that improve functionality and the ability to make real-time adjustments to design elements reduces the likelihood of budget overruns and costly modifications.
Quantifiable efficiency
A second big advantage to design-build is faster project delivery.
Since the design and construction phases overlap in design-build, construction frequently begins before the entire design is finalized. However, long lead items, such as electrical service and supplies that can take 52-65 weeks to receive, make staying on schedule unpredictable.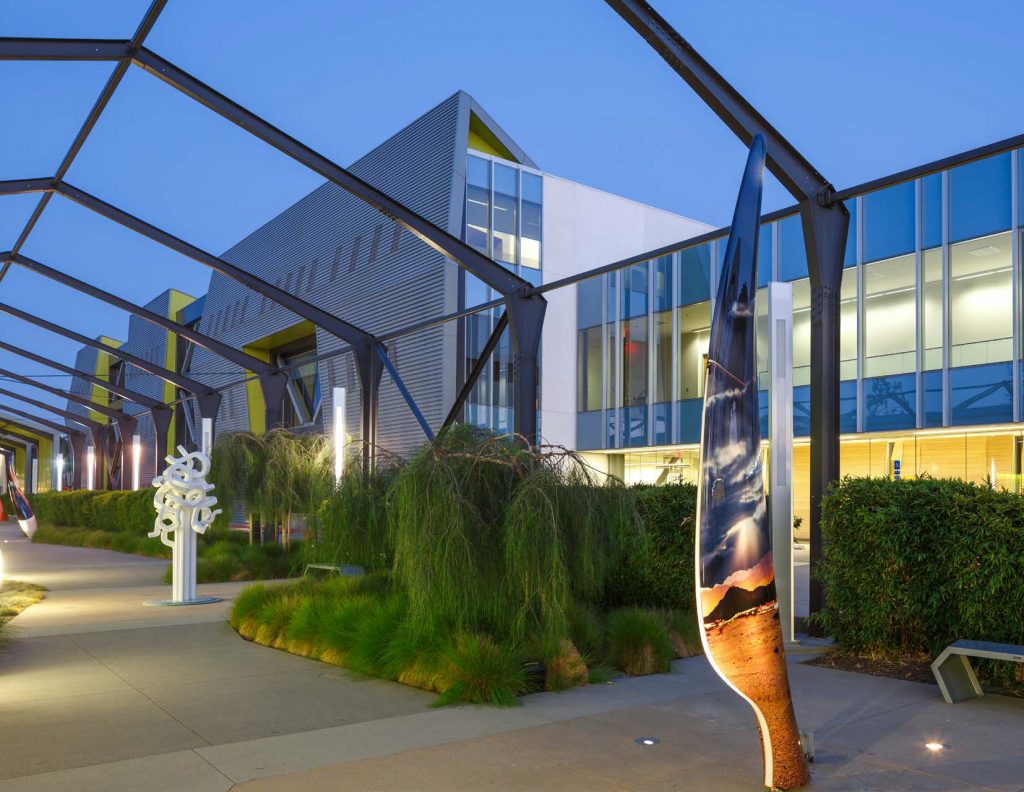 Keeping a project on track often comes down to the procurement of materials and equipment. Transwestern has had enormous success selecting procurement partners that are creative, reliable and have market leverage. This includes vendors that can build products or access supplies from projects on hold. On a large industrial distribution center, for example, Transwestern's electrical contractor supplied electrical switchgear and panel boards in 35 weeks, enabling on-time project delivery.
Keeping a project on track often comes down to the procurement of materials and equipment.
Healthcare and life sciences developments particularly feel the strain of sourcing lab equipment and special infrastructure requirements, like compressors, generators and transformers. The supply chain disruptions wreaked by the pandemic have been especially slow to recover across these sectors. By switching to a design-build strategy early on a 62,000-square-foot pharmaceutical lab project in Cambridge, Massachusetts, Transwestern expedited project completion by 17 weeks.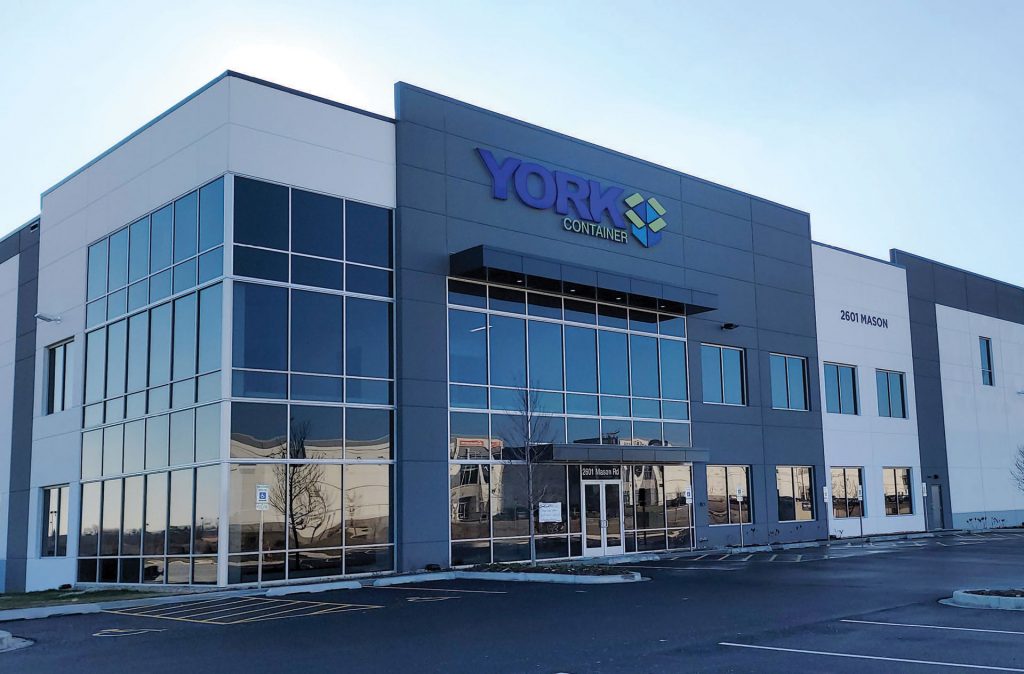 Choosing design-build
Construction delivery methods significantly impact project outcomes. Choosing the right one requires thoroughly evaluating various factors, such as the project's goals, scope, timeline, budget, and the owner's preferences. Prior experience comes into play when weighing these variables.
Design-build is a powerful tool in the right circumstances, providing a seamless process that promotes teamwork and flexibility from conception to completion. Understanding the nuances of the delivery method is essential to achieve project success. Engaging a knowledgeable project services team as early as possible – even during site selection, so they can quickly assess its feasibility – can guide the process to a more streamlined and efficient finished product that meets established goals and parameters.
---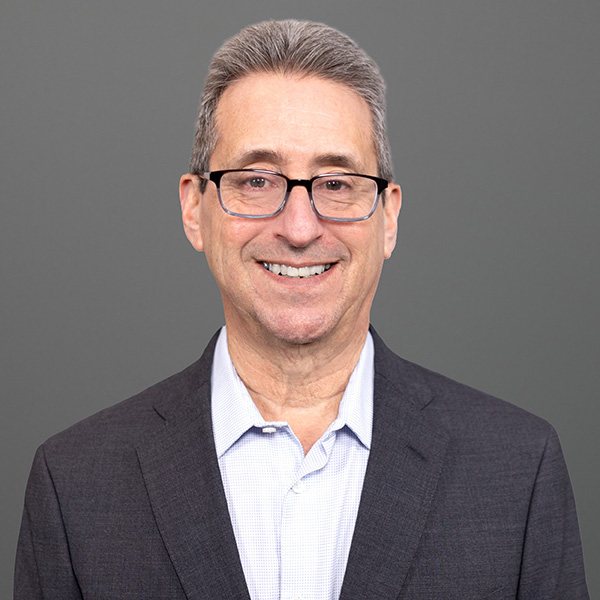 Based in Chicago, David has completed more than $1.8 billion worth of development, redevelopment, tenant improvement, and acquisition and disposition projects during his career. His experience spans all property sectors, including office, industrial, healthcare, life sciences, sports & entertainment, education, faith-based, and residential properties.