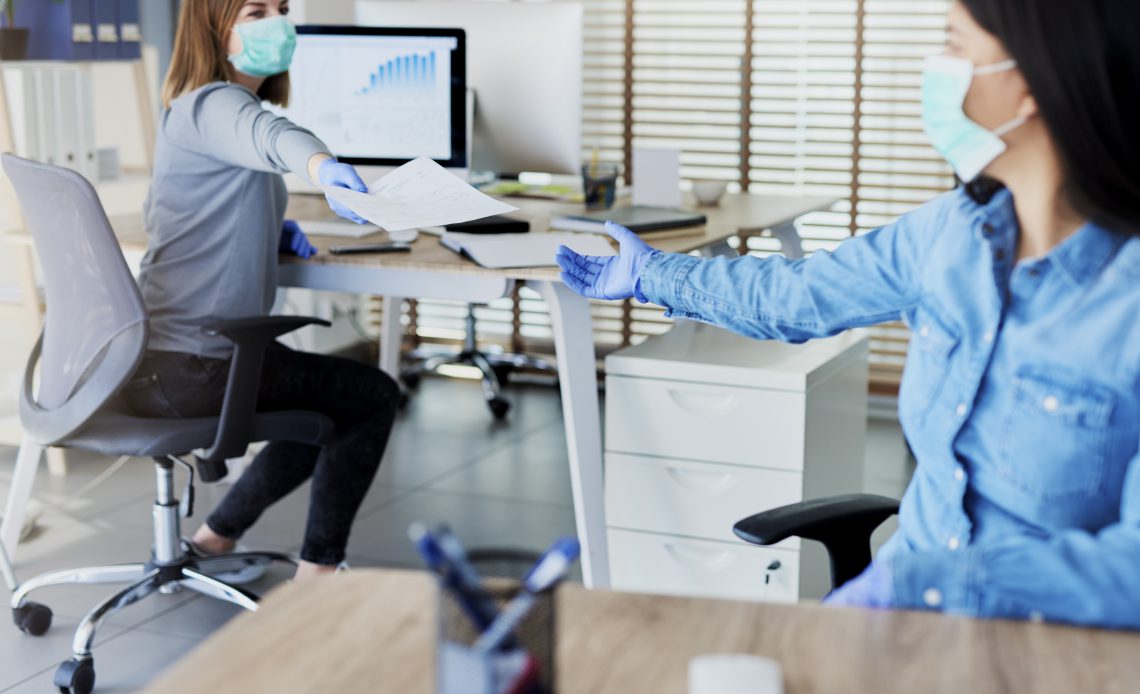 By Jeri Jessee
During times of crisis, companies are intensely focused on maintaining operations and weighing difficult options. While attention is directed to other concerns, real estate issues may sneak up unexpectedly, causing companies to scramble to gather the data necessary to effectively manage a multi-site real estate portfolio. Without timely, accurate data, it can be difficult to take advantage of opportunities that arise or proactively reduce costs. Corporate real estate teams find themselves pulled in many directions, but a spotlight on people, process and technology will help an organization of any size strategically manage both monetary and non-monetary portfolio concerns during and after a crisis.
People
Comprehensive lease administration is considered a strategic, critical function for corporate real estate teams that may be short-staffed or over-extended. Lease administration professionals are thoroughly versed in portfolio details and often close the communication loop between key stakeholders such as risk management and legal. Whether providing ongoing service or focusing on special projects, an expert provider works hand-in-hand with transactional advisors to provide data for strategy development, informed decisions and well-timed execution.
Process
Detailed policies and procedures provide the roadmap to keep day-to-day activities on track. A helpful place to start is reviewing or creating lease abstracts, which provide a summary of key information including dates, dollars and key clauses to allow for quick reference. Monitoring of critical dates, such as lease expirations, is vital in mitigating risk and avoiding missed opportunities. In times of crisis, real estate teams can search lease abstracts for clauses that will facilitate strategic decision making, such as early termination.
Another strategy for potential cost savings is ensuring operating expense reconciliations are correct. A desktop audit should ensure payments are in line with negotiated lease provisions. The audit may reveal overcharges, misapplied payments or other discrepancies that could generate cost savings for the business.
Internal finance and accounting teams rely on a regular cadence of reporting to make decisions even in the best of times. In economic downturns or times of hardship, providing a variance report, budget assistance and remaining commitment projections becomes increasingly important. For organizations which have shed excess space, adding subleases to the portfolio administration allows for streamlined management of invoicing, receivables and delinquencies.
Technology
As with most functions in a nimble, highly responsive organization, team members need on-demand access to lease information, documents and contact information for landlords. Many web-based platforms provide this access and are utilized as a tool to house data, provide meaningful portfolio reports and feed information to other components of a robust technology platform. Email alerts may be sent directly from the system to keep the entire team informed of time-sensitive activities and available options.
Lease administration lives in the details – fine points which are necessary to facilitate strategic decision-making and portfolio management. The benefits achieved through a comprehensive approach can significantly improve operational efficiency and financial performance.
Jeri Jessee is a Managing Director of Lease Administration in Transwestern's Occupier Services group. She and her team help corporate occupiers strategically manage their property portfolios by developing solutions to mitigate risk and reduce overall real estate costs.