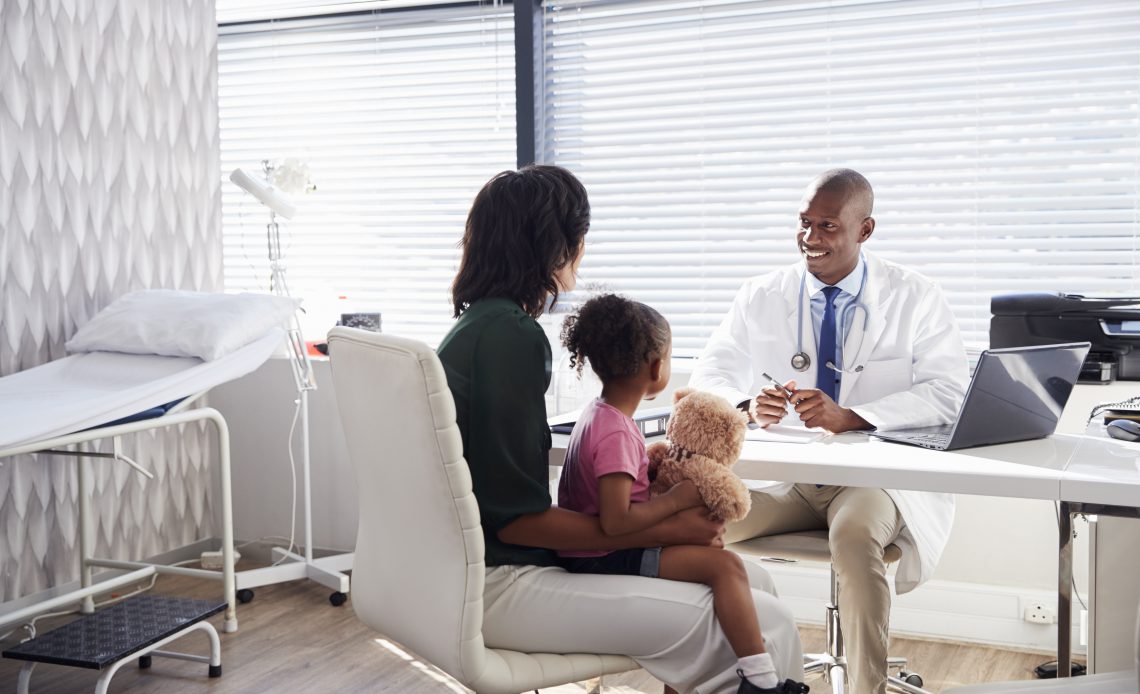 By Ken Smondrowski and Justin Brasell
The need for healthcare services located conveniently for residents is clear now more than ever. Patients expect to see a doctor's office in the same parking lot as their local grocery. There are obvious advantages for medical and dental practices to locate in neighborhood retail settings instead of medical office buildings on a hospital campus. However, not all practices are well-suited for retail locations, and examining the benefits of both retail and medical office space is key in finding the best location for patients and staff.
Advantages of Retail Locations
Many medical practices appreciate the flexibility to seek off-campus locations to fulfill their need to be closer to their patients. Retail settings also provide advantages including:
Increased visibility through exterior signage and exposure on major thoroughfares
Easy access with convenient ingress and egress and a one-story building
Ample parking, typically in a surface lot that caters to patients with mobility issues
High foot traffic from shopping center patrons and regular patient commutes
There are a number of retail settings that can meet the needs of medical or dental providers. In fact, medical users in retail locations has become so commonplace that mixed-use centers are now designing for healthcare in initial site plans. This foresight will allow patrons to use the center for a variety of shopping needs while also attending to their health and wellness.
As another example, freestanding emergency clinics and urgent care centers have become a popular solution to bring healthcare services closer to patients. These walk-in outpatient clinics can handle many patients that might have gone to a hospital in the past. While they are not always connected to other retailers, they still benefit from many of the advantages mentioned.
Since the Affordable Care Act went into effect, medical and dental practices have been in consolidation mode, trying to streamline their operations and become more efficient. To lower the cost of delivering medical care and remain profitable, they may form or become part of a medical support organization or dental support organization. These groups can achieve better buying power and, with the reduction of paper files, have more efficient layouts than a traditional medical practice, which means they can consider a broader selection of spaces for their practice, such as malls.
As owners of large retail centers and shopping malls are addressing higher vacancy, one solution is converting what was once storefront space into healthcare space. Mall owners have begun working with architects to determine the best layout for a group of healthcare providers to backfill former department stores. These spaces are ideal for all types of medical practices including dental, optometry, physical therapy and outpatient clinics. This option is almost a hybrid of retail and medical office space. It provides many of the benefits of being in a retail setting while allowing for large practice groups, specialists and laboratory services to locate together.
Advantages of Medial Office Space
Retail locations have opened a plethora of new options for healthcare practices, but many still prefer the stability of traditional medical office space. And for good reasons:
All building tenants are typically related to the healthcare industry
Dedicated parking for physicians and patients, usually in an adjacent garage
Favorable economics due to lower rent and higher tenant improvement allowances compared to retail space
In a medical office building, a healthcare provider can be assured that other tenants in the building also serve in the healthcare industry or provide much-needed services for patients. Even as tenant leases expire and new occupants move in, they will likely still be related to medical services in some capacity. The synergy between tenants allows for easy referrals to specialists within the property, conducting laboratory work on-site, and even picking up prescriptions from a pharmacy. Patients benefit from a one-stop-shop for all their healthcare needs, and medical users cultivate valuable referral relationships.
The referral partnerships are particularly important for specialty practices that wouldn't benefit from the high visibility of retail locations. Patients only see a specialist when they need to, not when they are going to the grocery store. The lack of exterior signage and regular foot traffic means locating in a medical office building is most advantageous for practices with a robust patient pipeline.
Parking may be in an adjacent garage, providing ample room for physicians and patients alike. Properties can mark reserved spots for those with mobility issues or pregnant patients for easy access, as well as a carport at the front of the building for patient drop-off. This avoids the need to compete for parking in a surface lot shared by other retailers, such as a restaurant or bar that might require a disproportionate amount of parking during peak hours.
While healthcare practitioners are seeking innovative ways to deliver these services with quality and cost in mind, part of the process is finding the right location and space. Practitioners will continue to search for inventive, accessible locations. Depending on the services provided, patient mix and business objectives, the right space could mean moving away from traditional medical office space in favor of a retail setting. The key is to partner with a skilled healthcare real estate team to examine all the factors before making a diagnosis.
Ken Smondrowski is a Vice President for Healthcare Advisory Services in the Mid-Atlantic region. Justin Brasell serves as Executive Vice President of Transwestern's Healthcare Advisory Services Group and leads the Houston Healthcare Brokerage Team. They advise owners and users of medical office space on portfolio management, asset acquisition and disposition, and lease negotiation and administration.