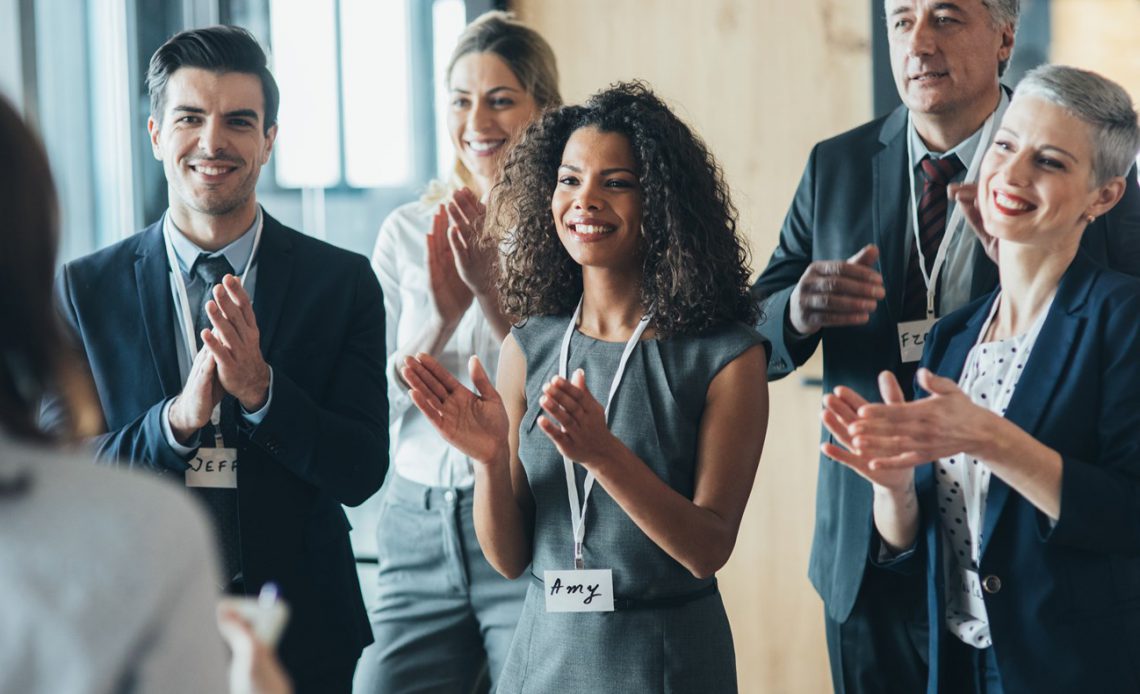 By Yesenia Marili
Everyone is called upon to be a leader at one point or another, but not everyone realizes the full potential of that opportunity. Serving as a leader in a professional or civic organization gives you the chance to hone your skills, advance your career, and have a tangible impact on an industry or cause.
As a member of Commercial Real Estate Women (CREW) since 2012, I've learned the importance of getting involved with a professional organization. Over the years I have dedicated significant time and effort to advancing the role of women in commercial real estate through this organization. Now, as the 2020 President of the chapter, I could not be prouder to lead such a worthwhile group that is making an impact not only in the industry but in the community.
Here are some of the ways in which serving as a leader can be beneficial.
Developing Valuable Skills.
While many people may think "leadership" means being in the most senior position, the reality is that leadership can be in any capacity or level. You don't have to act as the president of an organization or be a board member to reap the benefits of being involved. You can learn valuable leadership skills by serving on a committee or volunteering at an event. Regardless of your specific type or level of commitment, it gives you the chance to grow with the association. As the organization evolves and sets new goals, you have the chance to learn even more and expand your abilities to new areas. Even with companies like Transwestern that provide career growth and professional development opportunities, it's always beneficial to learn responsibilities outside your normal routine. If your daily role revolves around interacting with people, such as commercial real estate brokerage, you could benefit from volunteering to help with the organization's newsletter to hone your writing skills, for example.
Advancing Your Career.
Commercial real estate is a relationship-driven business. There's no better way to make connections that could turn into business opportunities than by expanding your network through a professional organization. Serving on committees or in other capacities presents the chance to work with a variety of people, learn different work and communication styles, and master collaborating with others. All these soft skills can lead to more business and new career opportunities. It can also allow you to make meaningful connections with others. Many professionals have found valuable mentors through organizations, regardless of their age, gender, or specialty. The more you get involved and make yourself visible, the more positive outcomes you'll see – if you're prepared to jump in when opportunity knocks. As you serve in different areas, you may find that your talents are well suited to a specific topic or area. As you dig deeper, those around you will begin to see you as the go-to expert.
For example, I attended a leadership summit in New Orleans for CREW, and there was a breakout session on personal branding. I found the information extremely valuable and shared it with my marketing team at Transwestern. I was then approached with an opportunity to lead a workshop for another organization on branding and social media. That, in turn, led to an invitation to present to a potential client on branding. What started as something simple has taken my career and experience to new heights.
And if there isn't an existing networking group for your role, you can consider starting one. There are certainly others serving in a similar capacity that would align with you, and what better way to build your network? I created a Marketing and Research Group (MARG) in San Antonio after seeing the success of a similar group in Austin, launched by our own Karen Judson. We invited marketing and research directors from competing firms to network and collaborate. Both MARG chapters are growing and provide networking opportunities and problem-solving resources that we normally may not have.
Elevating the Industry.
Being able to share what I've learned is very rewarding, whether that is with my team, clients, other CREW members or an entirely different organization. Through my visibility within local networking organizations like MARG, a colleague recommended that I take over giving the annual market presentation at the local CCIM Chapter's Symposium. I now have the spotlight to educate colleagues in the real estate industry, bring attention to potential market disruptors, and broadcast new trends. Not only does this continually develop my presentation skills, but I can have a direct impact on the San Antonio commercial real estate market by sharing my knowledge and insight. Throughout my involvement with CREW, I have been able to immediately use the skills I learned in my daily routine working with brokers and city leadership. This makes me a more effective marketer and researcher; it makes my team more efficient; and it makes Transwestern more productive. The opportunities I've been fortunate to receive have allowed me to give back not only to CREW, but the individual members and the industry as a whole. In its 37-year history, CREW San Antonio has never had a Hispanic president. I am honored to take that mantle, and I am humbled by the encouragement I have received from the commercial real estate community. It is my hope that by serving in this role, I will inspire others to pursue goals that may once have seemed unattainable.
The key is to choose an organization or cause that you are passionate about. Trying to be involved in multiple groups can be exhausting and spread your resources too thin. Pick one organization that aligns with your goals – whether it be for work, faith, charity, or anything else that's important to you. You will have a more significant impact if you narrow your focus to what matters most to you – and then dig in.
---
Yesenia Marili oversees all marketing, advertising, public relations and market research for Transwestern's San Antonio office.